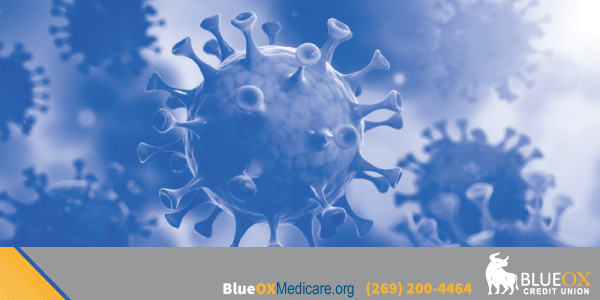 It's amazing how life can change in an instant, and the outbreak of the COVID-19, aka Coronavirus, is reminding us all of that with force. We hope that our members are staying safe and healthy during this uncertain time, and in an effort to curb distress as it pertains to your health insurance, we put together this email to notify you of critical Medicare items.
First off, Medicare Part B is covering a test to see if you have Coronavirus (officially called 2019-Novel Coronavirus or COVID-19) as long as the test was administered after February 4, 2020. The provider must wait until after April 1, 2020 to submit claims for the test.
Additionally, some Medicare Advantage plans are covering the cost of medically necessary COVID-19 or Coronavirus test for members and waiving the copays and deductibles in an effort to ensure everyone gets proper treatment and care.
Between Medicare itself and the many insurance companies dealing with the Coronavirus, there are people that are getting access to testing and care that they need, regardless of their insurance.
As part of the social distancing initiative recommended by President Trump, we encourage our members to follow the 15-Day Guidelines imposed by the presidency. We also highly encourage our members to use Medicare Telehealth and other Telehealth programs, if possible, to limit exposure to the virus while simultaneously receiving quality care via media such as Skype, FaceTime, and more.
We are doing everything in our power to prevent the spread of COVID-19 and to educate our members about how Medicare and insurance companies are handling this unprecedented situation.
Keep in mind that as always, we are here to answer all of your Medicare questions over-the-phone during regular branch hours, or on our Medicare website anytime. We will be suspending any scheduled in person Medicare events until further notice. Once again, we will be available as normal over-the-phone during regular branch hours, and we invite you to use us to help make this stressful and scary time a little clearer. We're always on your side for Medicare needs.
Stay tuned for more updates and stay safe, everyone!
Warmest Regards,
The BlueOx Medicare Team